Human body inspection system
The SafeView creates a 3-D black and white image of the subject that reveals concealed objects. Image analysts can locate contraband, weapons, explosives, and other banned items.

The SafeView quickly screens individuals for a broad variety of targets both metallic and non-metallic: contraband, weapons, standard and home-made explosives (sheet and bulk), liquids, gels, plastics, powders, metals, ceramics, and other materials. The SafeView allows operators to reveal smaller objects than image-free systems


Safe, efficient, imaging system

Uses safe active millimeter wave radio technology

Reveals smaller hard-to-find objects
Download full PDF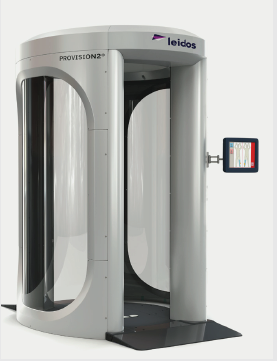 The compact exterior design of the ProVision 2 fits into space-constrained checkpoint areas with low (2.4-meter/8-foot) ceilings.

The screening system enhances security at any checkpoint by delivering the same robust detection, high-throughput, image-free privacy, and safety as the widely deployed ProVision ATD system


EU Standard 1 & 2 CEP approved security people scanner

U.S. Department of Homeland Security Safety Act certified & designated

Safe, efficient, image-free passenger screening solution

Reduced-sized version of widely deployed ProVision ATD

More than 2000 ProVision ATD and ProVision 2 security scanners have been procured worldwide by 250 airports and many non-aviation customers with deployments on six continents



Have you got any questions?
We will be happy to assist you!

Just fill in our

Contact form

Or call us at:

+65 84474209

?